StickyStick in stock now!
00137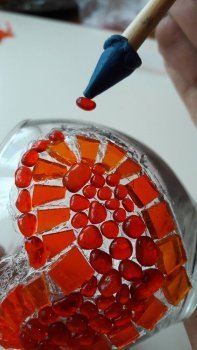 The StickyStick allows you to grab the smallest glass mosaic stones!
Even uneven small parts can be easily gripped and remain in the adhesive bed.
No sticky hands anymore!
Works best at room temperature! Glass mosaic stones should be free of dust and grease.
If the stones do not hold well, simply re-shape the tip.
Once tried, you just want to work with it!